Bhad Bhabie OnlyFans, Music & Controversies
American rapper and internet sensation, Bhad Bhabie found herself the topic of discussion when she shared with her 16.3 million Instagram followers that she did not only make a million on Bhad Bhabie OnlyFans account in just six hours but also earned a staggering $52 million dollars (£40.1 million) in net revenue so far from it. The "Cash Me Outside Girl" rapper has the receipts to show if you were in doubt.
Who Is Bhad Bhabie?
Embed from Getty Images
Born Danielle Bregoli, the "Miss Understood" rapper has been nothing but an overachiever, and a controversial celebrity.
From her career as a promising rapper to making triggering comments and throwing shade at other celebrities, the 19-year-old is undoubtedly becoming the talk of the town recently.
Born on March 26, 2003, to Barbara Ann and Ira Peskowitz, Danielle first came to the limelight as a troubled and confrontational teen when her mother dragged her to a 2016 episode of Dr Phil at 13.
Barbara Ann, Bregoli's mother, admitted that she was almost at her wits end because of how unruly her teenage daughter was, as she confessed to Dr. Phil She also revealed that Bhad had run away four times in one day and stole her credit cards.
And with her belligerent attitude, as what she apparently did was exposed, she took offense to the reactions of the audience and threatened them by saying, "Catch me outside, how about that?"
Unfortunately, her distinctive accent made it sound more like: "Cash me ousside, how bow dah?"
The celebrity that captioned her controversial IG post "Go cry about it bitch," became instantly famous for the catchphrase along with a viral video meme.
Shortly after her Dr. Phil appearance, her newfound fame launched her career in music. Releasing her debut single, "These Heaux" in September 2017, she was recognized as the youngest female rapper on the Billboard Hot 100 chart.
Music Career
From being discovered at 13 and securing a "multi-million dollar, multi-album deal" with Atlantic Records to earning $50 million in OnlyFans, Bhad Bhabie's discography has been nothing short of impressive.
Embed from Getty Images
Not only has she grown from being Dr Phil's rebellious guest to having a successful rap career, she also made her first million from brand deals with Fashion Nova and CopyCat Beauty.
According to Variety, it all started when Bhabie's co-manager Adam Kluger first heard the "Cash Me Outside" phrase on the radio and instantly knew that he wanted to work with Danielle Bregoli. Not long enough, she started breaking records.
After the release of "These Heaux," her debut single, it landed at number 77 on the Billboard Hot 100 chart. She also broke records for being the youngest singer in the charts and a nominee at the Billboard Music Awards.
Controversies
At 19, the list of people that Bhabie has feuded could be considered controversial. From beefing with her peers like Billie Eilish and Skai Jackson to tackling public figures like Kim Kardashian and Iggy Azalea, Bhad Bhabie has never backed down from a fight. You could ask Eminem for that.
In 2020, Bhabie was accused of blackfishing after " comparing herself to Tarzan who grew up with black people" The 'Gucci Flip Flops' girl has had these fair share of fights with celebrities to last her a lifetime.
Bhad BHaBie At OnlyFans
For her earnings of 50 million on OnlyFans, she's undoubtedly made it big in the platform. To subscribe to the celebrity and get access to her photos and videos, it would cost as low as $23.99 monthly.
Bhabie created her OnlyFans page a week after celebrating her 18th birthday. From April 2021, the "Hi Bich' rapper not only launched her OnlyFans account, but she also broke the record, in terms of subscription, for making over $1 million dollars within the first six hours.
"Not bad for 6 hours. We broke the fuck out of that onlyfans record," as the Bi-Polar star shared the news on Instagram with a photo revealing that she had raked in a little over $1 million dollars in this short span of time.
Making a fortune through nudity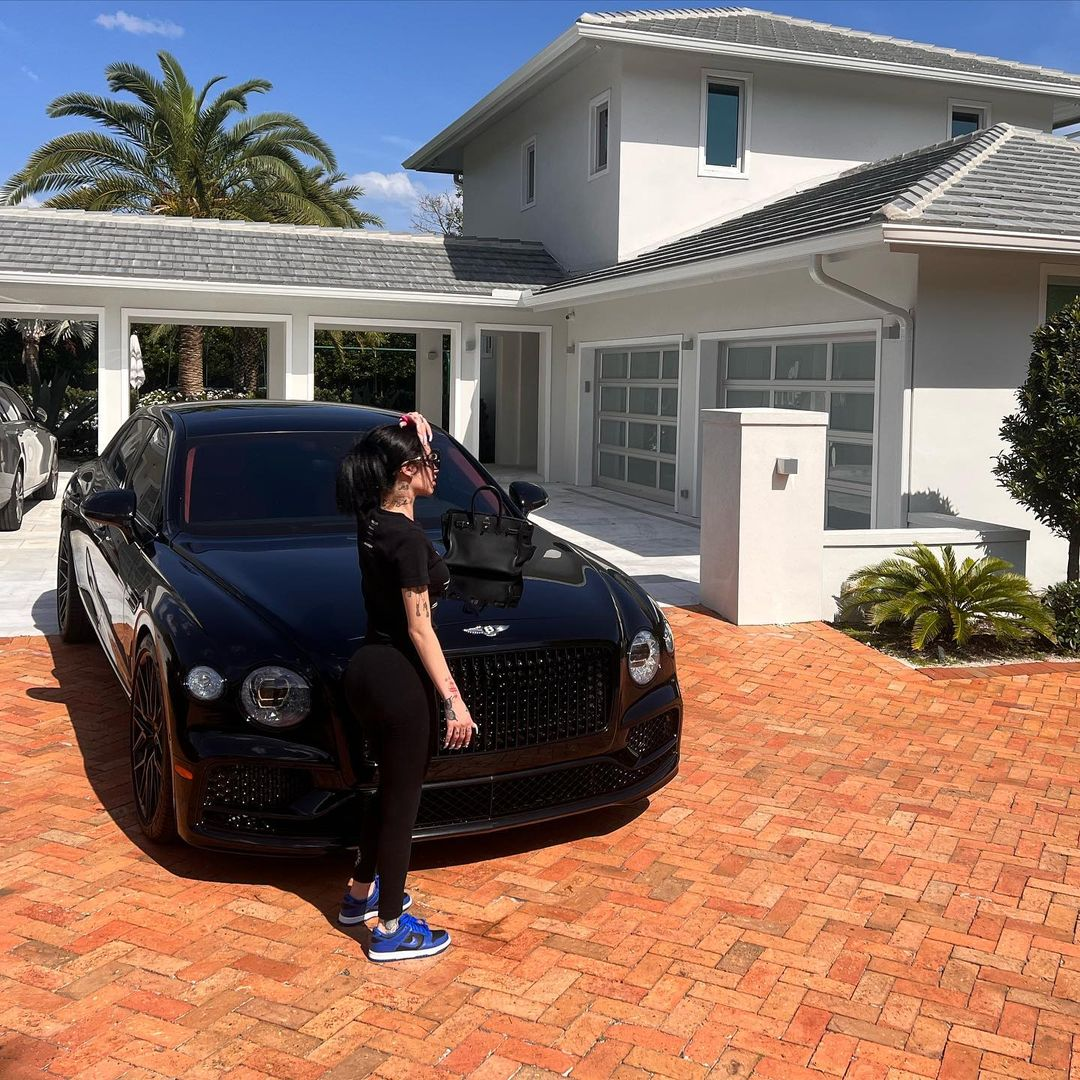 She didn't stop there, though. Recently, she also revealed her OnlyFans' earnings to be linked to the sex industry, so it's grown exponentially.
In her usual fashion, Bhad took to her Instagram account posting a screenshot of a receipt and a screen recording of her staggering $50 million plus earnings from April 2021 to April 2022, captioning the post, "Go cry about it bitch."
The 19-year-old rapper went further by thanking Scoop Agency Partners. The platform helped her become a multimillionaire who can retire anytime she wants by saying, "Thanks @scoopagencypartners couldn't have done it without u."
OnlyFans Bhad Bhabie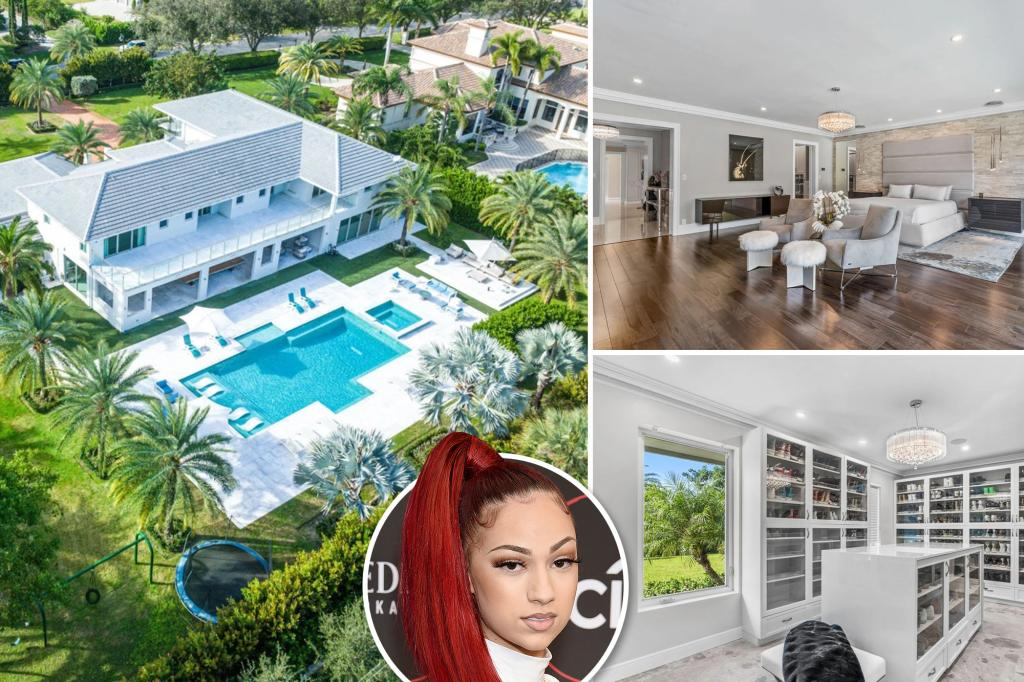 Her OnlyFans career just took off, but her earnings continue to skyrocket and accumulate numbers to date.
With all the money and newfound wealth, she now enjoys affording her kind of lifestyle. She also bought a Florida home for a staggering amount of $6.1 million. The artist also owns a more modest 5-bedroom and 7-bathroom home in the same neighborhood.
What can you say about this story? Are you also surprised by how she made a fortune at OnlyFans? For sure, we'd also be thanking Scoop Agency Partners if they'd help us earn that much.
We'll give you updates as they come in for Bhad. In the meantime, let us what you think about the young rapper in the comment section below.