How Tall is Dwayne Johnson, aka The Rock?
Dwayne Johnson, also known by his wrestling name, The Rock, is an American actor, producer, and semi-retired pro wrestler.
Dwayne Johnson's height is one of his defining physical features. His height has also been an asset in his wrestling career, where he used his huge difference in size and strength to dominate opponents.
So how tall is Dwayne Johnson?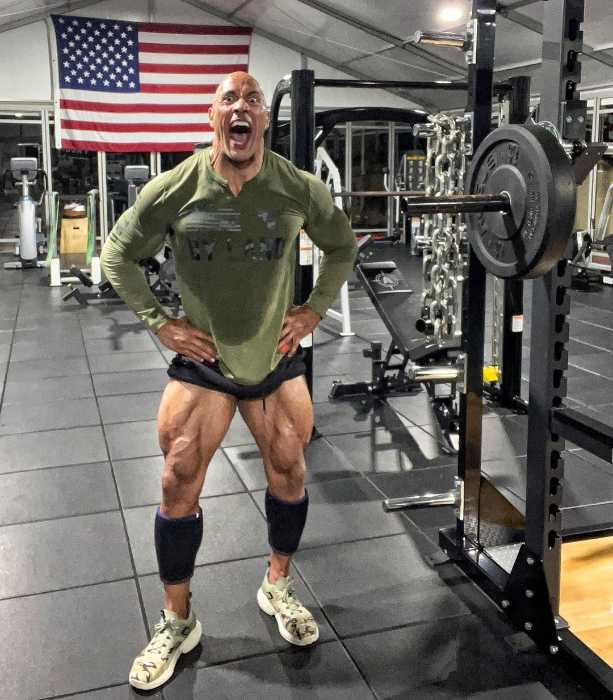 Dwayne Johnson's height is one of his defining physical features. Dwayne Johnson's height stands at 6 feet 5 inches (1.96 m) tall. He has a muscular build and is one of the tallest actors in Hollywood.
His stature is often used for comic effects in films as johnson stands over many of his actor co-stars, such as Kevin Hart. The actor's muscular build also makes him one of the most physically intimidating presences on screen.
In some films, such as The Tooth Fairy, the rock imposes his size is used for comedic effect as he plays a man who is forced to don a tutu and wings. In other films, such as The Scorpion King, his height and physique make him seem more imposing and dangerous as he plays a warrior seeking revenge.
Early life of Dwayne Douglas Johnson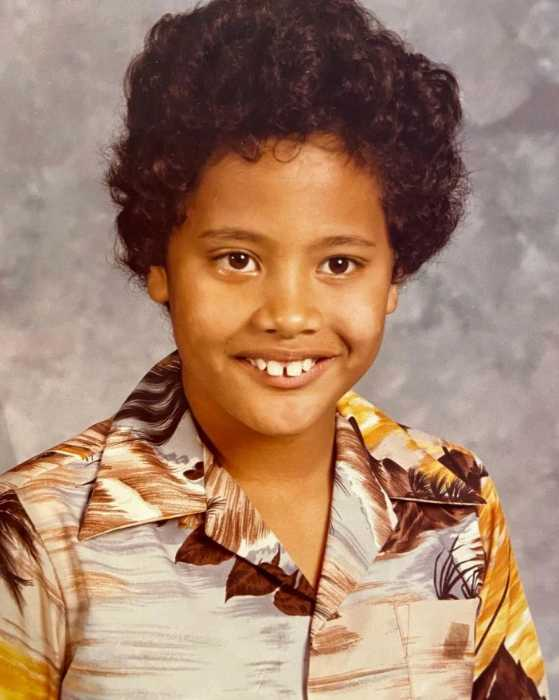 Dwayne, "The Rock" Johnson, was born in Hayward, California, to Ata Johnson (née Maivia) and former wrestler Rocky Johnson. He is of black Nova Scotians, Samoan, and Irish descent. He was raised in a wrestling family, and his father and grandfather were both wrestlers.
After high school, Dwayne Johnson followed in his father and grandfather's footsteps and pursued a career in pro wrestling. He was quickly signed by the World Wrestling Federation (WWF, now WWE) in 1996 and was first given the name Rocky Maivia but eventually became known as The Rock. He rose to prominence in the WWF during the "Attitude Era" of the late 1990s and early 2000s as one of the company's top stars in the wrestling ring.
Professional wrestler Rocky Johnson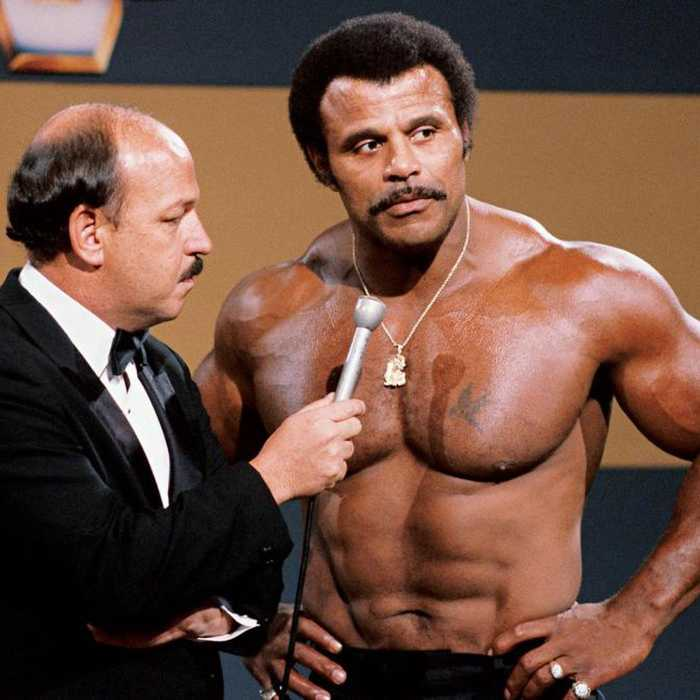 Rocky Johnson was a professional wrestler born in Nova Scotia, Canada. He is of black Canadian and Irish descent and was a world champion wrestler during the 1970s and 1980s.
Rocky Johnson retired from wrestling in 1991. Rocky Johnson was inducted into the wrestlers' WWE Hall of Fame in 2008.
Career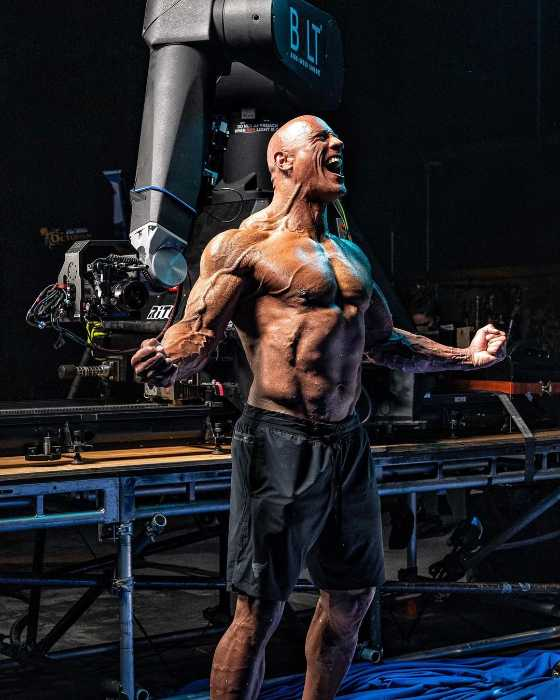 Dwayne Johnson was a college football player for the University of Miami, where he was part of the 1991 national championship team. He went undrafted in 1995 before signing with the Calgary Stampeders of the Canadian Football League.
He is a former WWE Champion and has also won the World Heavyweight Championship, the WWE Intercontinental Championship, and the WWE Tag Team Championship.
He has also found success in Hollywood at the box office, starring in films such as The Mummy Returns (2001), The Scorpion King (2002), Walking Tall (2004), and Gridiron Gang (2006).
Witch Mountain (2009), Tooth Fairy (2010), San Andreas (2015), Moana (2016), Jumanji: Welcome to the Jungle (2017), and Rampage (2018), where he is the star alongside Joe Manganiello.
Fast and Furious Franchise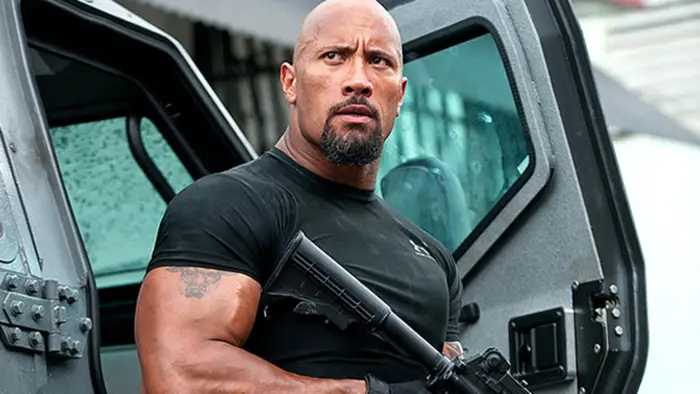 The Fast and the Furious is a franchise of action films centered around illegal street racing and heists. The franchise began in 2001 with the movie The Fast and the Furious, followed by five sequels, the most recent being Fast & Furious 9, the latest to be released, and number 10 in the franchise is being filmed and ready for release in 2023. Dwayne Johnson has starred in three films: Fast Five (2011), Fast & Furious 6 (2013), and Fate of the Furious (2017).
In Fast Five, Johnson plays Luke Hobbs, an FBI agent who is brought in to help track down Dom Toretto (played by Vin Diesel) and his team of criminals. In Fast & Furious 6, Hobbs recruits Dom and his team to help him take down a group of mercenaries led by Owen Shaw (played by Luke Evans). And in Fate of the Furious, Hobbs is forced to work with Dom, and his team after Cipher (played by Charlize Theron) coerces him into helping her with a series of heists.
Johnson's character of Luke Hobbs is a fan favorite, and his scenes in the Fast and the Furious films are some of the most memorable. He brings a sense of humor and badassery to the franchise, and his chemistry with Vin Diesel is undeniable. If you're a fan of action movies, you will enjoy seeing Dwayne Johnson in the Fast and the Furious films.
Personal Life of Dwayne "The Rock" Johnson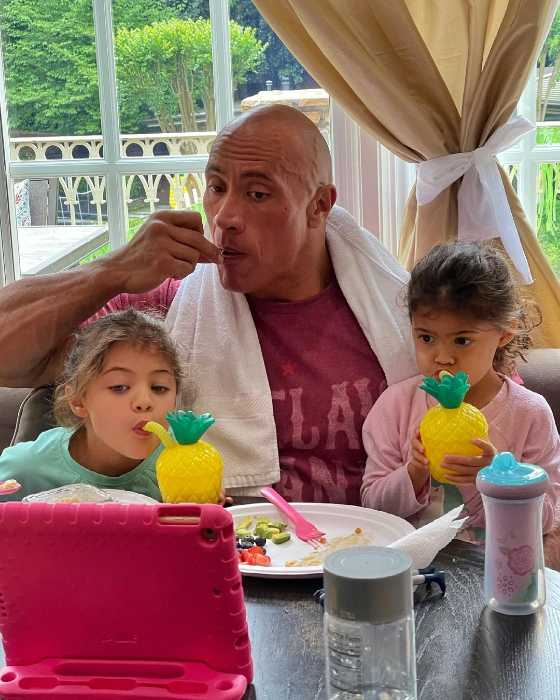 Dwayne Johnson's wife is Lauren Hashian, with whom he has two daughters. He has a daughter from his previous marriage to Dany Garcia. In his spare time, he enjoys working out, playing football, and spending time with his family.
Dwayne, "The Rock" Johnson, is a family guy, and one thing he loves is spending time with his wife and daughters. He is also very dedicated to his fitness and works out regularly to stay in shape.
Football is another one of his passions, and he often plays pick-up games with friends or participates in charity flag football events. When he's not working or spending time with his family, you can usually find Dwayne Johnson working out or playing football.