Jennifer Lopez: Life, Love, Career & J Lo parents
Interested to know who Jennifer Lopez is and information about J Lo parents? Are Jennifer Lopez parents native Puerto Ricans? Who is Marc Anthony, Ben Affleck, and Cris Judd in her life?
In this article, we'll take a closer look at the life of one of history's most successful celebrities, singers, and fashion and fitness icons, among other hats she wears.
The singer who endorsed Democratic presidential nominee Hilary Clinton and held a free concert to support her campaign in 2016 was born on July 24, 1969, in Castle Hill, New York City.
Jennifer Lopez parents were immigrants from Puerto Rico, with Guadalupe Rodríguez, emigrating from Puerto Rico to the USA. She and David Lopez, her husband raised their three daughters, including J Lo.
Her father David Lopez worked as a computer technician after working at Guardian Insurance Company.
On the other hand, Guadalupe Rodriguez was a homemaker for about 10 years and a Tupperware salesperson, and a kindergarten and gym teacher.
Early life
Jennifer and her two sisters, Leslie and Linda instilled in her a love for the arts. Their parents practiced Catholicism traditions as they were growing up. In fact, they were not allowed to go outside when the sun sets.
For their past time, the girls enrolled and attended singing and dancing classes instead of participating in non-productive past times. There is no doubt that J Lo became a fabulous singer and dancer as you'd see in her music videos.
The parents of Jennifer Lynn Lopez strived hard enough to improve their lives. They were able to save money and transferred them from a small apartment in the Castle Hill neighborhood in the South Central Section of the borough of the Bronx in New York City to a house.
This move was quite a big deal for the parents of Jennifer Lopez. They also sent her to a Catholic School where the now professional dancer and singer joined various school productions. She was also a member of the choir, wherein her voice coaches revealed her talent for singing and helped her develop in every way.
According to J Lo, she and her sisters didn't want to disappoint their parents and waste their effort. In an interview with HuffPost, she said, "I always felt that I couldn't let them down. And I had a natural discipline from early on."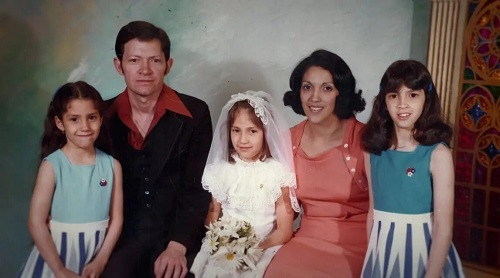 Jennifer Lopez's parents were supportive of her passion and love for performing arts; however, they still wanted her to become a lawyer.
How many years do you think Jennifer Lopez was studying in college? Not a single year! J Lo quit her studies after only one semester, leading to a conflict with her Puerto Rican parents. The sexy singer and dancer was forced to move out.
In the 90s, Jennifer Lopez's parents divorced after 33 years of marriage.
Jennifer Lopez's Father – David Lopez
He was working all his life to support their family. Aside from working at Guardian Insurance Company, he's also known to have worked as a computer technician during the early periods of computers.
Joint business with J Lo
In 2002, Mr. Lopez helped Jennifer Lopez manage "Madre's" in Pasadena, California. It was popular among the locals, so it shocked everyone when it closed in 2008.
J Lo never commented on why it closed, but one of the media's versions was that the former American Idol judge wanted to focus on motherhood.
Marc Anthony and Jennifer Lopez welcomed their twins. Lopez gave birth to Maximilian David and Emme Maribel ​​in February 2008.
After the restaurant's closure, David began with his new project, and in 2013, he supported the new Manos Accelerator startup.
This project helped members of the Latin community develop their businesses and help represent them to potential investors.
In 2002, he became the manager of Madre's, Jennifer's restaurant but was later fired after only a few months.
Jennifer Lopez and Sean Combs
Jennifer Lopez and record producer Sean Combs (also known as Puff Daddy) met on the set of his clip Been Around The World.
Jen was then actively working on the debut album under his leadership. The couple appeared at the Grammy Awards ceremony in 2000 when Lopez endowed the very "naked" Versace dress.
Embed from Getty Images
The famous couple appeared together not only on the red carpet but also in a criminal chronicle. After being dragged into a scandal regarding firearms, she decided to break up with the rapper.
Jennifer Lopez and Cris Judd
Cris Judd was her backup dancer. Do you remember him at Love Don't Cost a Thing?
Embed from Getty Images
A quick and passionate affair with Cris Judd led to a wedding in September 2001.
However, things didn't go well for the two and Jennifer Lopez filed for divorce in July 2002, citing irreconcilable differences.
Bennifer
After the second divorce, Lopez began dating actor Ben Affleck.
Fast forwarding, Jennifer Lopez and Affleck announce their engagement in November 2002.
Remember the famous Bennifer? So the press nicknamed Ben Affleck and Jennifer Lopez, whose romance broke out on the set of the film Gigli, which failed but paved the way for a brighter and "restored" love.
Even if Ben Affleck had difficulty dealing with the paparazzi and numerous media publications, he's still ready to marry Jennifer, buying her a ring with a huge pink diamond. However, the wedding didn't push through as it was canceled a day before the big event on September 14, 2003.
Jennifer Lopez and Mark Anthony
Soon after splitting with Affleck, Lopez began dating her friend Mark Anthony. She met him while recording her first album.
Embed from Getty Images
In June 2004, the couple celebrated a fairly quiet wedding. In February 2008, Lopez and Anthony had twins. Lopez unexpectedly filed for divorce in the summer of 2011, citing various problematic points of view. On June 16, 2014, Jennifer was officially divorced from Mark Anthony.
Jennifer Lopez and Casper Smart
Сhoreographer and former backup dancer Casper Smart is younger by 18 years.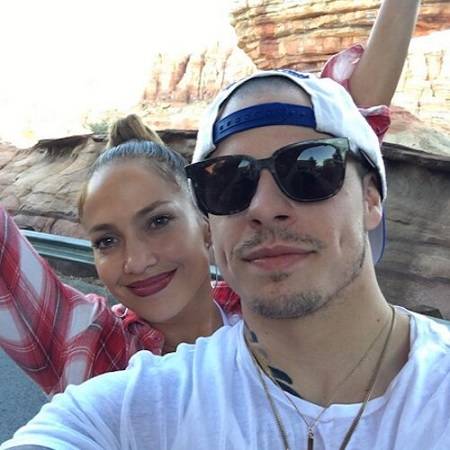 Despite the fact that journalists described the affair as frivolous, the couple's relationship lasted from 2011 to 2016.
Jennifer Lopez and Alex Rodriguez
Former baseball player Alex Rodriguez had a reputation as a heartbreaker. He had fleeting affairs with many famous ladies. But with Jennifer, A-Rod became a real romantic, who also quickly became friends with her twins.
In March 2019, Alex Rodriguez and Jennifer Lopez announced their engagement.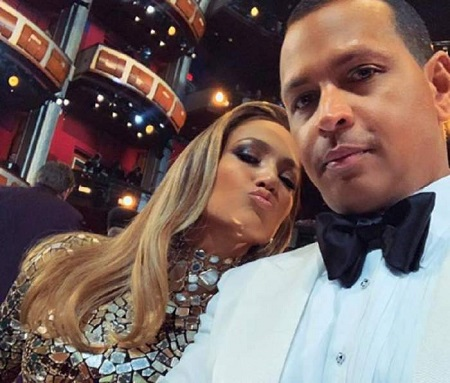 Their wedding was scheduled for the summer of 2020, but the coronavirus epidemic canceled these plans. Later, rumors that A-Rod has been cheating on the pop singer, but she did not comment on such statements.
In the spring of 2021, Lopez admitted that she and Alex broke up as friends.
Ben's return!
Embed from Getty Images
At first, the fans suspected Jennifer and Ben were in a PR love affair. However, it soon became clear that the love birds renewed their love.